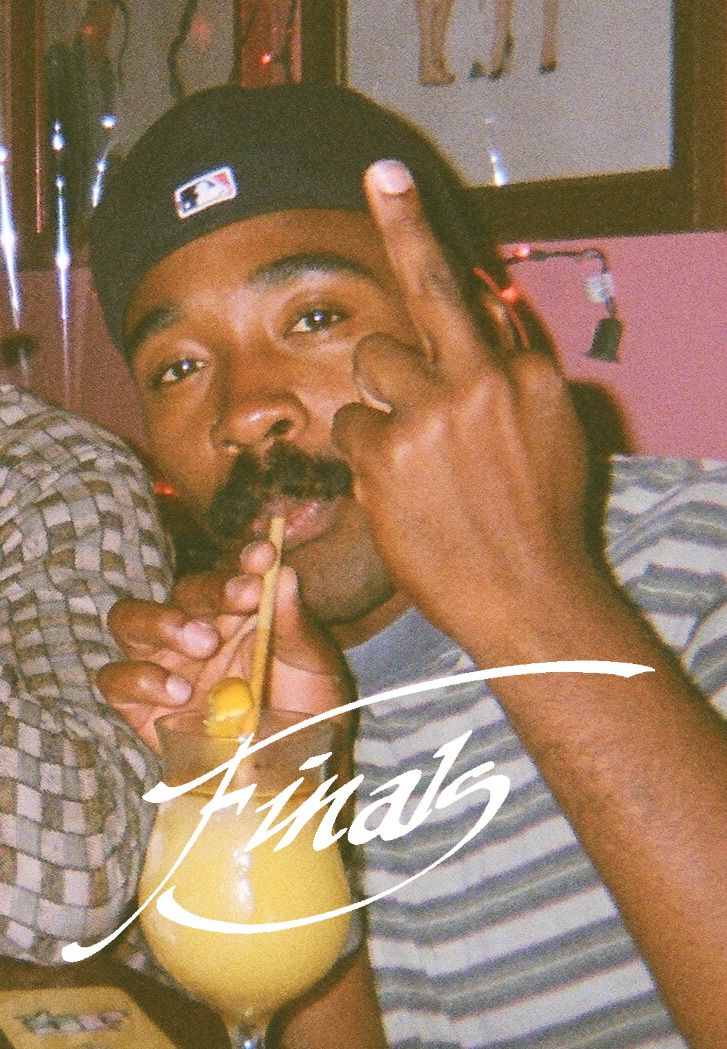 Shout out Stas THEE Boss for the following interview with Enumclaw –– who just today announced their second album Save the Baby is coming out in October on Luminelle Recordings. Thanks Stas! And I'll say this, since the band was kind enough to share an early version of the album for me to listen to: y'all are not ready!
-Andrew
With much excitement, I hopped on a call to fangirl and rap with the fastest-rising rock group in Washington State history, Enumclaw. Ladaniel, the group's drummer, was on time at 4pm sharp. He told me this was their seventh ever interview. Having released just one EP (Jimbo Demo), the group captured the snobby ears of Pitchfork, was declared "our favorite new band of 2021, so far" by Gorilla Vs. Bear, and has been featured in The Seattle Times and Stereogum. With all of this instant hype, they are not acting fake humble. They believe in their music and love to perform. We talked about Tacoma, Tina Bell and Toe Jam.
–Stasia Irons
All photos by Enumclaw & friends via disposable camera.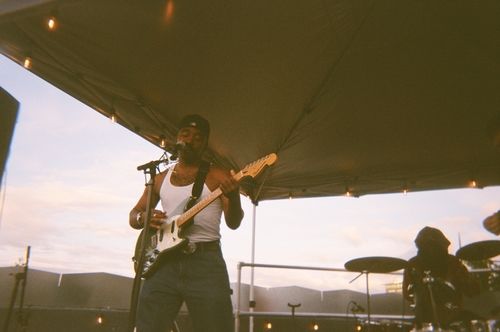 Stas: So I am Stasia, Stas THEE Boss. I DJ, I produce, I rap, I was in a rap group in Seattle for ten years; we were signed to Sub Pop. And now I'm just working for a music tech company, still rapping. I live in Brooklyn but I'm from Tacoma, split time 50/50 between Tacoma and Seattle growing up. But I'm writing for Finals with Matson and he asked me to chat with y'all. I'm a huge fan of your music. I've known Aramis for a little while but wanted to intro myself to you all. I'd like to get your introductions one by one.
Eli: So I'm Eli, Aramis' little brother or whatever.
Stas: Like for real for real?
Eli: Yeah.
Stas: Oh my gosh.
Eli: I'm in the band. It's nice to meet you.
Ladaniel: I guess my name's LaDaniel. I'm the drummer in the band. I've known Aramis for about two years. Two, three years. I don't know I'm bad with time. Just yeah, been hanging around with these guys making music for the past year.
Aramis: My name's Aramis, I play guitar, sing, DJ, and take photos among other things.
Stas: And together you are Enumclaw?
Aramis: Yeah, plus Nathan, the token white guy.
Stas: Ah yes yes, shout out Nathan. He's at work. He's on the grind. Aramis, in 2019 you put out a playlist on Spotify called Port Townsend. And that showed me your music range. I thought, this guy's not all hip-hop. Cuz I knew you from Bujemane, and Toe Jam, and hip-hop stuff. But that playlist actually sounded like Port Townsend, WA.
Aramis: Yeah I put that playlist together after I went to Port Townsend with an ex-girlfriend of mine and that was our soundtrack. That's one of my favorite towns in Washington.
Stas: It's cute over there. Were you bored with hip-hop?
Aramis: Yeah around that time I started to get bored with it. It's started to get worse. When I got into rap, there was a lot of artistic vision. Rappers were creating a world you could be obsessed with. Now, I love the gas station rapper, it's just everyone's a gas station rapper now. I had gotten bored with rap when I put that together.
Stas: And then you formed in 2019 right?
Aramis: Yeah, end of the summer.
Stas: Let's get into your band name. I saw you got it from Enumclaw's wrestling team. Are there other reasons you chose that town for your name? It's catchy, it's cute, it looks nice on paper.
Aramis: We were planning to go by Jimbo but then I found out about this band Skullcrusher, who was a folk artist, and I was like damn that's sick. Then I googled "Jimbo" and someone had started using that name, and then we were like fuck we should change the name. We couldn't think of anything but then Enumclaw popped up. A lot of my inspo was about Enumclaw, I started wearing Romeos cuz I seen kids in Enumclaw doing that. We argued about it for a second. Nathan and LaDaniel didn't think we should go with it. But then I saw Khris P and he said we should go by Enumclaw, I think it looks cool, and it sounds cool. If you're from Washington then you know it. If you're not, it can be whatever.
Stas: Did you look up what the word means?
Aramis: Yeah there's two different meanings: evil spirits, and thunderous noise.
Stas: Evil spirits are around, but you are beautiful and magical. Let's talk about Tacoma. Are you all from Tacoma?
Aramis: Technically I'm from Lakewood.
Eli: Technically I'm from Spanaway.
Ladaniel: I was born in Lakewood but I've been living in Tacoma forever.
Stas: My grandma is from Gravelly Lake.
Aramis: I've been to your grandma's house. It was going up. One Christmas I was there, it was going up.
Stas: Wow wow wow. Definitely every Christmas is popping. I want to say you guys are founders of a Tacoma renaissance. You started Toe Jam, there's eTc, Post Office studios, Studio A, All-Star Vintage...what's happening there?
Aramis: It does feel like there's this new energy. We've all stepped out and done the Seattle thing. And it's left a bad taste in everyone's mouth. There seems to be a real strong sense of community as of late.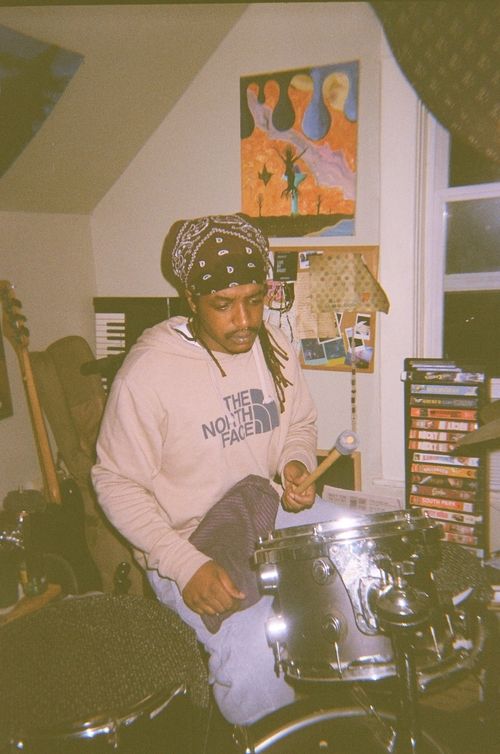 Stas: You seem really tight knit.
Aramis: Yeah, all the people in the scene, I see them once a week. They're my actual homies, no politics. We're all friends and hang out.
Stas: Lit.
Eli: From an outside perspective the Tacoma/Seattle thing...Tacoma just feels like a fresh start. In Seattle there's all this, who did this before, all the politics of that. Down here it's more forgiving. Everyone seems like they really want something to happen. Nobody's pretentious.
Stas: I feel that. That leads me to talking about your style of music. Feels grungy to me. I just recently learned that grunge was started by a Black woman. Her name was Tina Bell. This predates Nirvana. This was late '80s. She was the lead of this grunge band, Bam Bam. I know you're inspired by Oasis and Nirvana, but I wanted to know if you had any other Black rock influences.
Aramis: Black rock influences…. Somebody who really inspires me is New Edition. It might not translate in the music. In the newer songs, maybe not much on the EP, R&B is a huge influence on me, more than rock. If I could do anything in this world I'd be an R&B singer.
Stas: Who else inspires yall?
Aramis: Drake and 40, and OVO Sound. That's what inspired me to start making music in the first place.
Stas: Anyone else? Any other inspirations?
Eli: Livin life, hanging out. A joke somebody told.
Aramis: Yeah life, memories, the feelings of stuff. Yesterday we were working on a new song, but then Eli said this feels like the fall. A gloomy day. Stuff like that inspires me. Those days that stick out. For some reason, the day sticks out.
Eli: Sometimes it's really specific, not just a gloomy day, but when it just starts raining, and the sun is still shining. Stuff I can't really explain. A song will make it come out, which is tight.
Stas: I get those. I have moments of joy that come from music. I might start crying. I love that. Do you think that because you're mostly a Black band, that has hurt or helped your visibility in any way?
Aramis: Before we put out the music, I was really nervous about it. But because white people be so the way they are, I think its honestly helped us a little bit. But it could hinder us in some aspects. When you can see yourself in somebody, it really does a lot. Statistically there's more white people than Black people. So not everyone's going to see themselves in us.
Stas: Who cares? You don't have to see yourself all the time.
Aramis: Right. Timing-wise, there's no better time to be a mostly Black rock band.
Stas: The time is now. We haven't seen any in a while. And you guys are the first mostly Black grunge band I've seen. This is revolutionary.
Aramis: I might have seen one all-Black rock band ever. That part's exciting to me. If there was a band in 2014 that looked like us I would have been in awe.
Stas: How are you guys dealing with your immediate success? What does your trajectory look like now that you know people are fucking with your music?
Eli: Things look pretty tight. It hasn't gotten weird yet. There's nothing like, I can't leave the house. Or I've had an awkward situation. But if that comes, maybe it'll be funny.
Aramis: It hasn't made me feel any pressure. But you can already tell people outside the mix are like, Oh shit. My aunt's trying to tell me what to do in the next video. Stuff like that. This guy Ladaniel though, told me about a story. I'm gonna put him on the spot.
Ladaniel: I'm with my mom and my girlfriend at Target, and I'm about to leave. And this chick I know from high school screams at the top of her lungs, "Ladaniel!" Had everyone looking at me. I couldn't do it.
Stas: Oh no.
Ladaniel: Everyone looking at me like, Who's he? Who's he? I'm like, I'm nobody, don't look at me. I'm chilling. I just came in here to pick up prescriptions.
Stas: It gets weird. When my band first got popular, it scared me to the point where I would go out with a mask on. And now everyone has to wear a mask. But I had a full mask on.
Ladaniel: That's cool at the venue, but it's not cool when you're with your family. It's weird.
Aramis: The Toe Jam experience, kind of prepared me for it. Every single time when I left the house I knew I'd see someone that I knew. I'd be at the mall with my mom, and someone that I loosely know is like, Oh what's up. But that experience made it a little more normal for me so far. I was at eTc the other day and two white dudes rolled past and shouted out their window, Hey, Free Drop Billy!
Eli: That's hard! They were reppin.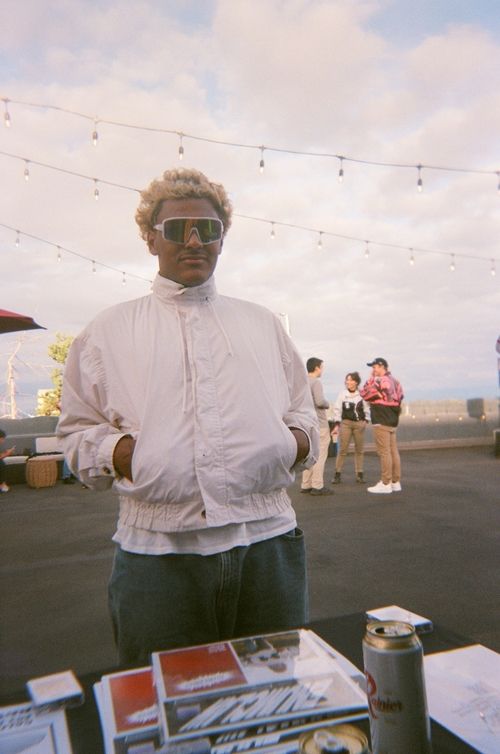 Aramis: Stuff like that's cool. It's cool to know people are listening to music, in a way that people don't usually. People are really listening to these songs.
Stas: To talk about Jimbo Demo. Your album. Out now on Youth Riot Records. Tell me about where you recorded it, and about the architecture of the album.
Aramis: We recorded it at our friend Spencer's house, half of Youth Riot with Daniel. We had these songs, which got written and worked on last summer. And then we just didn't know where or how to record them. So I asked Daniel, and he was like Spencer can record them. So we did that. One time I thought I had COVID, and the other guys went without me. Some of it was recorded in my apartment. "Fast N All" vocals were recorded in my living room. I'm an extrovert, and when the pandemic started it was a hard adjustment to make. At the beginning of the pandemic, I was dating someone, and then we broke up in June. So the songs are really me sitting with myself in a way I hadn't before. Trying to be honest with myself and who I am as a person. In some of the songs there's also desperation. I know age doesn't matter, but I turned 25 in December and was like, What am I doing with my life? Does music even exist anymore? I've been seven years doing this. I have a degree...for why? The songs are me trying to will a last ditch effort into making something happen.
Stas: It does feel like desperation. "Free Drop Billy," "I don't wanna be a loser." I'll sing it all day. There are a lot of people on y'alls dick. But any people you really want to speak with? Any labels? Tours? Collabs?
Aramis: Shows. I wanna go on tour. If we could go on tour with a Tame Impala or something like that. I loved, loved that Yves Tumor album and it turned a switch in my head. Nothing's been the same since. And Dev Hynes. And if we could play Lollapalooza, Reading, Leeds, Coachella. That would be cool.
Stas: It kind of scares me to think about going back to festivals. I have one booked in two weeks actually. I'm shook but I'm going to do it. If Afropunk is back, that's a no-brainer for you guys.
Aramis: Absolutely.
Stas: One last question. This is silly. But I need to know. Dick's, or Frisko Freeze?
Eli: Frisko Freeze, c'mon.
Aramis: Just off the fries and milkshake alone, Frisko Freeze.
Eli: Dick's be soggy, pause.
Ladaniel: I guess Frisko Freeze. I haven't had Dick's in like a year.
Eli: Pause.
Stas: Pause.