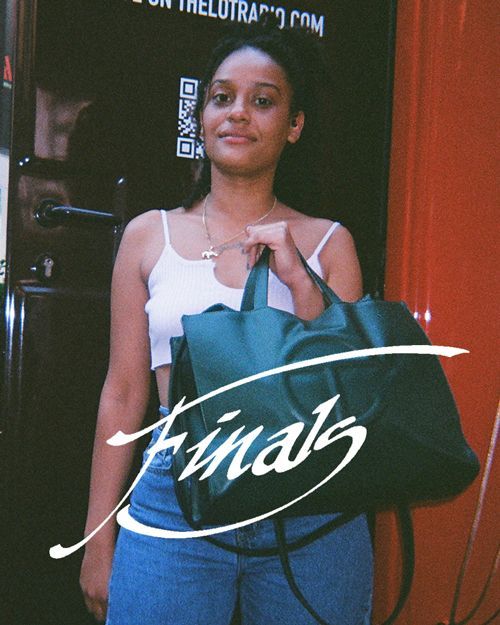 Way back during the first wave of COVID in 2020 (remember that?), the electronic/rap producer JWords dropped her first five projects on the internet back to back to back to back to back. I was stunned by the productivity and quality. Like who was this person??
Three solo EPs and two joint full-lengths, one with the rapper maassai (as the group H31r) and the other with rapper Nappy Nina. Suddenly there was this pulsing, engrossing body of work from seemingly nowhere.
But nothing comes from nowhere. On the phone from her hometown Union City, NJ, she revealed to Finals her long history of playing piano and rapping in a band.
We also talked about her secret back catalog of beats, the community of musicians she has been building with gradually, the current scene in Brooklyn (right after we spoke, she moved there), her recording set-up which she often reproduces live, top five rappers, and what bothers her about the music industry.
Check out the convo below––and then go stream her new solo album, Self-Connection. And stay alert, because the next H31r album is coming soon (they got signed by Big Dada). So is another joint project with a dope MC, Semiratruth.
All photos by JWords & friends. We gave her a disposable camera and she brought back heat. All words by JWords, lightly edited with interview questions removed.
-Andrew Matson
--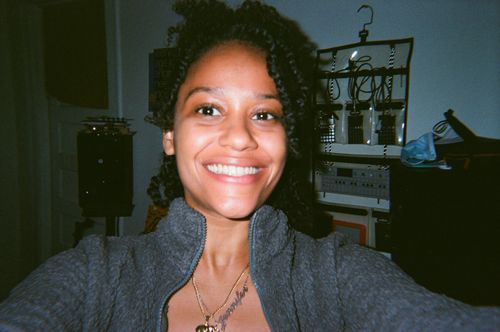 Union City is a small city. It's only like 40 blocks. But there's a lot of schools. And in 2010 they built a new high school which had arts programs, music programs. So I got to study music production and piano in high school, which was cool. Other than that it's a small city, Hispanic-driven, lotta different cultures, lotta different food. It's an awesome city.
I grew up going to New York a lot. I'm Dominican, so when my family came here to the United States, they came to New York City. So I grew up going to my aunt's house, and then later I started going to Manhattan on my own, cuz it's only like a 15 minute bus ride. At the age of 11, 12 I started going to Manhattan. I take a bus, like two blocks away from where I live. It leaves me right at Port Authority. When I was younger I'd stay in Midtown a lot cuz that's where the bus was. But when I got into high school, I realized there was this Path train that goes into 33rd Street, and SoHo, and that was cool. I saw shows in Manhattan; my first one was Jesse Boykins III; I was 12 or something. My first show I went to go see in Brooklyn was Afropunk. I caught the Path and then took a train to Brooklyn. It was my first time riding MTA.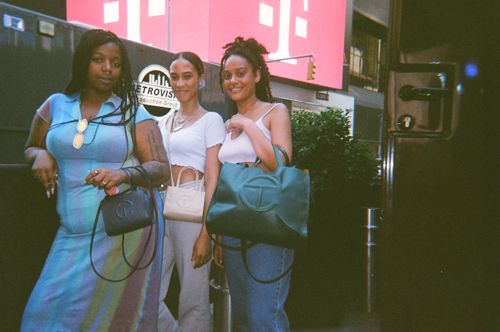 Now all my friends are in Brooklyn. When I was younger I didn't make music or anything. But my first show in Brooklyn was at The Glove in 2017. It doesn't exist anymore, and you could smoke inside of it, that was the awesome thing. But that's where I met maassai, Amani, Ted Kamal, a lot of cool artists who are my friends now. I'm always in Brooklyn cuz I work with maassai, Nappy Nina, and they're in Brooklyn.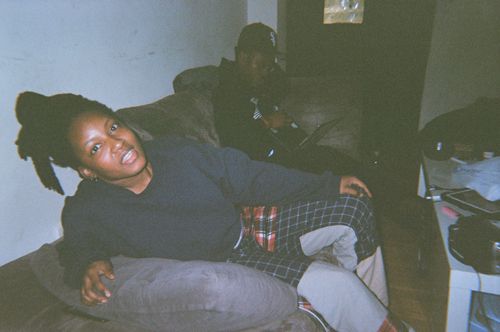 When I first heard maassai at that show I was like, she's an amazing rapper. The way she flows. She performed with a drummer and a saxophone player, and I thought that was cool since I used to be in a band before I was doing electronic music. So I still love to see bands perform. Her flows, and what she rapped about captivated me. And she was super cool. She liked my beats, I liked her raps, and during quarantine luckily we made our group, H31r. It was a quarantine project. All my music is quarantine music. I didn't release music until then because I was always out performing and working, and I didn't have time to sit down and organize an album. So I guess quarantine wasn't terrible.
My favorite maassai lyric on the H31r project is on track number five, "whatweleftwith." She goes "y'all need to stop having seeds if y'all keep making cops." Crazy line. When she first said that I was like, "Wow."
I didn't know Double Down with Nappy Nina would come so fast afterward. We made songs, and music videos, and then suddenly we had a project. I made the albums during different times. A lot of those beats are before-quarantine beats.
Some of those Double Down beats are really hard to rap over. I don't know how Nina did it, but she did it. I'm pretty proud of those two projects honestly. Personally I didn't think it would be so easy. Over the years I've worked with different people, and never got to tap in and write a whole project. I'm grateful I got to get together with Nappy Nina and massaai and create awesome albums that I like listening to myself. Pretty proud of that.
Right now I'm working more songs with maassai, and on a solo album that's a collaboration with a clothing company from California. You know the company Unif? They're dropping a record label through their clothing stuff. So basically I would own the rights to my music, they just want to sell shirts and cassettes. I own my own masters, though.
What bothers me about the music industry are advances. It feels like a loan. It is a loan. Learning that it's not money you're paid, but that you have to work for that money back, I didn't know that before. Since me and my friends started working with labels now I know how that works. You have to really be a popping artist to not go into debt. But I'm pretty comfortable in my underground scene, doing what I'm doing. I like being independent because I have control over the sound of my album, or when I want to release it, or how I want to release it. How many videos I wanna do. I don't have anybody telling me anything. I just go at my own pace, put out my music and hope people like it, and move on.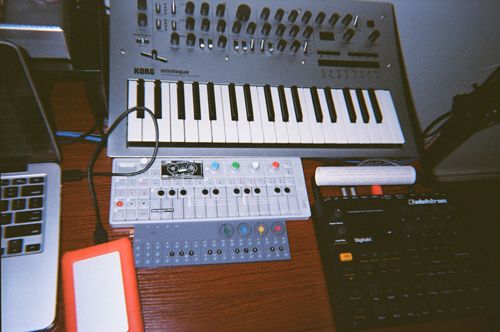 My first album that I ever dropped (Sín Señal) was on my birthday last year. I thought that process was very difficult, and I thought all my music was gonna be like that. But then Bandcamp started doing Bandcamp Fridays (where the artist makes all the money on download sales), and I started doing little EPs that people ended up liking. And that was easier than making a whole album. So I started dropping more music. Then we did velocity, a full 12 song album, and it went super smooth, easygoing, a lot of love, not stressful. That's how I felt with Nappy Nina too. And then my EP Sonic Liberation, I made in just a few days, and those are some of my favorite songs I made so far. I was making music since 2013 but never released it. That's why these albums sound good. I've been working on my craft for seven years without showing anybody.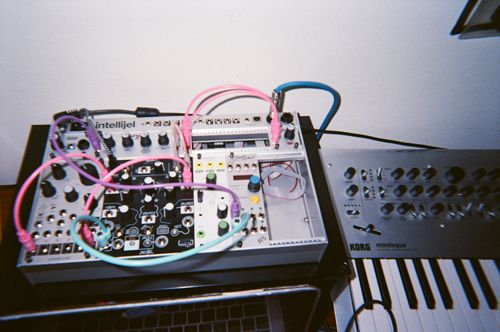 I was a very calm, chill rapper. I wasn't a crazy lyricist. When I started playing piano, I chose piano over rapping. My piano style is inspired by jazz, Latin jazz, salsa, psychedelic rock, The Doors. I was trying to be jazzy, use cool chords, and use dark, minor scales. Definitely inspired by Tyler, the Creator's piano playing.
As far as goals I want to expand my studio and get a full length piano. I want to get back into piano playing. You can't really do crazy chords on the OP-Z, it's extremely small. It's a rectangle with little circles on it. It has a pocket operator that's the size of a calculator. I also have an OP-1. It's very simple to use. You can do so much with it. You can even tap into the radio, plug into an antenna, and sample the radio. One of the coolest features. Also you can plug in other instruments, there's a lot of different things. It has a four-track recording type thing. You can record up to six minutes of a song, or sample piano chords from your computer or whatever, and it has its own synth engine, own drums, it's so versatile. I don't really use it to make beats. I use the OP-1 to run my OP-Z through, and use it basically like a mixer. I do DJ sets with it, play songs from the OP-Z, and then from the OP-1. Cuz I don't like bringing my computer.
I'm an ambassador for that company, Teenage Engineering. I teach for them, done workshops for them, toured with them. I've been cool with them for three years now. They're a Swedish company.
My other goals are to write a full-length album, on my own. And keep working with artists I admire. Long-term though, I want to make my own synthesizer. Probably one module. An oscillator module that makes cool sounds. Maybe start a little company, you know?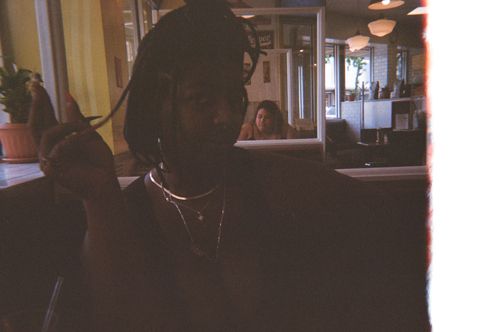 I'm grateful to be supported. Cuz it is very hard for women. So I try to support other women rappers, producers, cuz we gotta stick together. In our Brooklyn scene, everyone shows love. And we're always sharing each other's stuff. Everyone that's coming out from Brooklyn right now is amazing. You have KeiyaA, Akai Solo – I'm just saying people I play shows with – Nappy Nina, Stas Thee Boss, Amani Fela, Cryss Cross, DJ Swisha, he's from L.A. but he lives in Brooklyn and he's killing it. Nelson Bandela.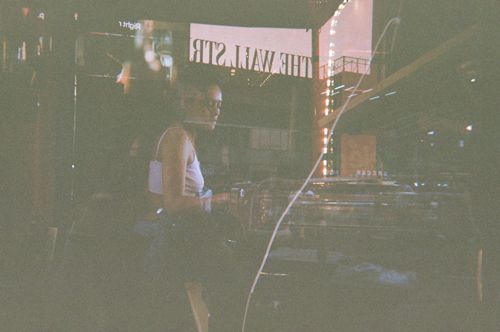 My top five producers are VHVO, Teebs, Kush Jones, Aphex Twin, and Goldie.
Top five rappers are MF DOOM – I'm going to say rappers that inspired me to make music. MF DOOM, Beast Coast – like Underachievers, Flatbush Zombies, Pro Era – Common, a formative rapper for me, Kanye West, and Bahamadia. Actually that was one of the first ones I loved, Bahamadia, I was mesmerized. Also I was listening to THEESatisfaction, a lot, when I was coming up. So actually put that on the list instead of Beast Coast. For me making a song with Stas Thee Boss, I'm fangirling. There wouldn't be an H31r without THEESatisfaction. There wouldn't be a Nappy Nina. But I was also inspired a lot by Blu & Exile. Actually I was really inspired by them. See? Now I can't narrow it to five.