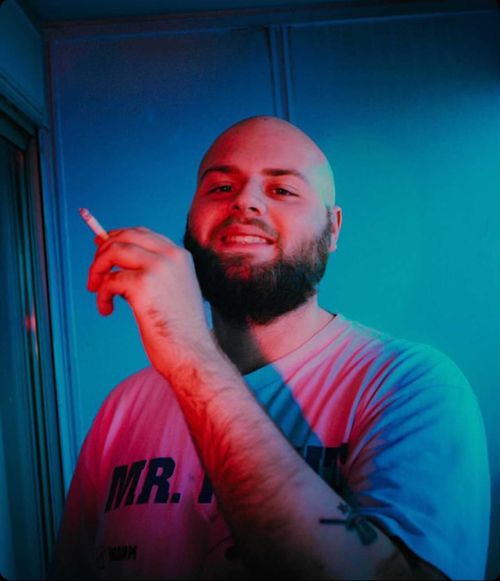 Shouts to first-time writer Miles Bell for this quick & dirty intro to the producer WhotheHellisCarlo, who spoke to us on the phone on a recent evening while he stepped outside the bar. Thanks Miles! -Andrew
Unless you're living under a rock you know Michigan has been on fire lately, as Detroit, Flint, and Grand Rapids have birthed some of the most popular rap artists and hottest tracks in the past couple of years. Funny lyrics and off-beat cadences make the Midwest style competitive and trendsetting, but who is behind the sound –– specifically all the clave hits and dark piano loops??
One of the big names is producer Carlo Anthony, or "WhoTheHellisCarlo," an architect of the scene along with producers like Helluva, Rocaine, Topside and Enrgy Beats. Carlo is a Grand Rapids native who, at 22, has already achieved outrageous placements with big-name artists such as 42 Dugg, Sada Baby, Kodak Black, Lil Yachty, EST Gee, and RMC Mike. And he's just getting started, with his debut solo tape "Who the Hell is Carlo Vol. 1" dropping soon.
I noticed his @whothehelliscarlo Instagram branding and logo closely mimicked King of the Hill, and asked him about that. He said, "I always watched it growing up...it's like the only cartoon show with a happy family." As for his own family, Carlo said when he was a kid his household primarily listened to old blues music. While his house didn't necessarily listen to rap, he said it was a genre his father could respect, a childhood aspect I can personally relate to.
Inspiration-wise he said from a young age he looked up to Atlanta superproducer Southside, and these days has been really into Pink Floyd and Yung Lean –– the latter of whom will be on his upcoming tape. When that drops, he says people will see "I have my own style, outside of just Detroit."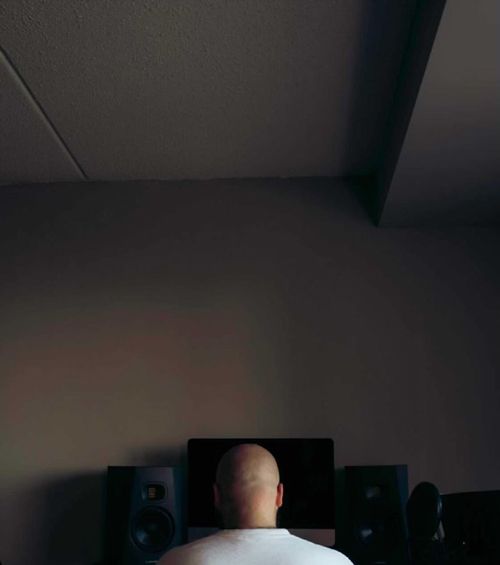 I asked him how he was able to land placements with A-list rappers, and he stated that the key was to have hard, clean, and masterful production that stood out amongst the crowd, and to get in touch with rappers directly. "I'd never send out mass emails with my beats...my shit is different, and people see that." Carlo added that it was crucial in this day and age for producers to have their own image and label. In addition to his Bobby Hill branding, he's got CRACKHOUSE CARTEL, his production, rap, and cultural conglomerate.
Carlo's most recent works are the song "DRACOINTHEPARTY," featuring rapper Tony Shhnow, and the EP "Who The Hell Is Brooks," with Brooks, where Carlo not only produces but features as a rapper on the track "BIG CARLO." Be sure to peep those and look out for the solo tape when it drops. If his prior work is any indication, it's about to be fire. Thanks Carlo for stepping outside and saying what's up to Finals!
-Miles Bell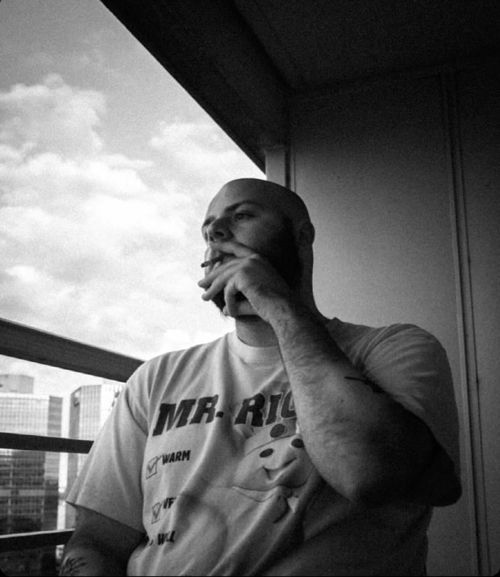 Images courtesy Carlo