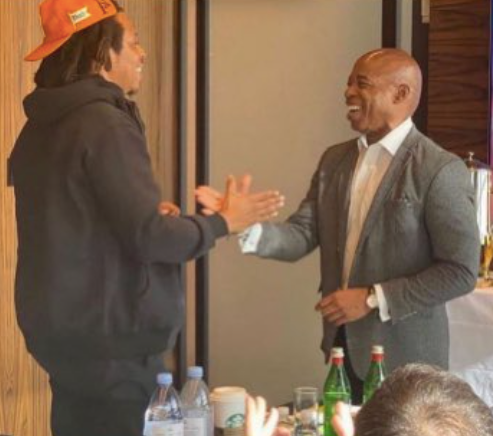 Up front: I got the idea for this post from a Timmhotep Aku tweet. I asked him if I could jump off his tweet and make a blog post that keeps track of NYC Mayor and former cop Eric Adams taking fan photos with rappers, including the great Jay Hova ("I've got the Rap Patrol on the gat patrol" -99 Problems). He said go for it so here goes.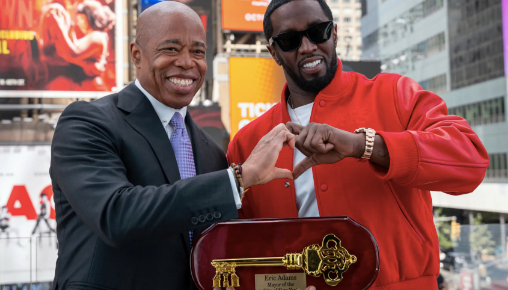 Love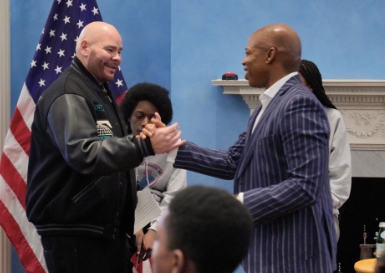 Fat Joe ("And who the cops? / Well they can suck my motherfuckin dick" -The Shit Is Real)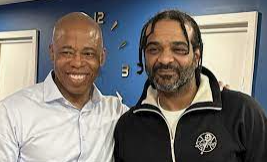 Jim Jones ("Watch out for them rap police" -My Life)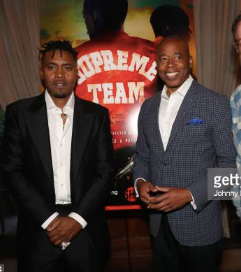 Nas ("Police murderer, I'm causin hysteria" -Live at the BBQ)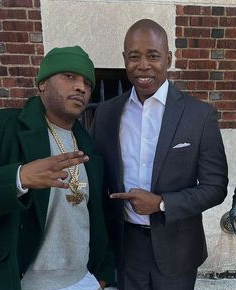 Styles P ("I don't give a fuck when Police get dispatched" -Heat of the Night)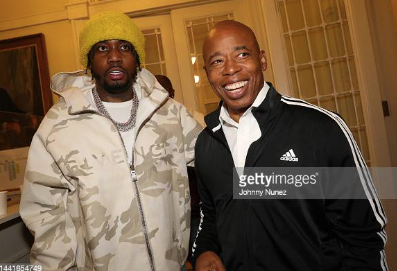 Fivio Foreign ("In my city we still dodging all the cop cars" -Rockstar)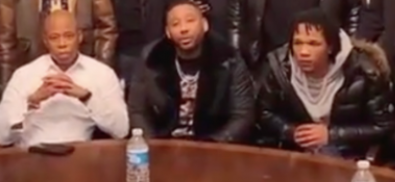 Maino and B-Lovee ("I'm flyin', hand on the steering wheel, other on the semi kid Fuck the police, I'ma show him what a Hemi is" -Getaway Driver / "Totin' this knocker, I can't stop for police" -My Everything)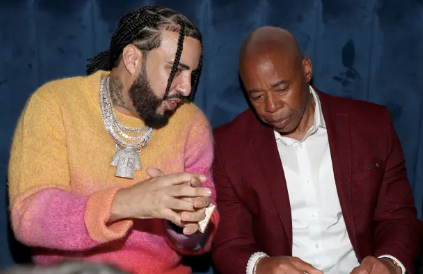 French Montana ("Middle finger to the cops, you fucking with killers" -Coke Boys)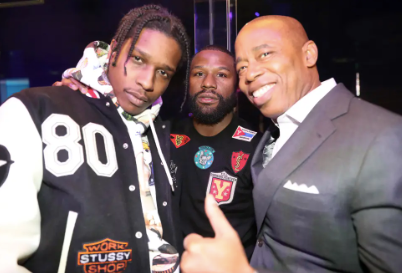 A$AP Rocky ("Fuck popo, police, enemies, fake homies" -Fukk Sleep)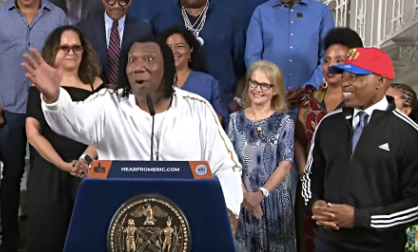 KRS-One ("Be an officer? You wicked overseer" -Sound of da Police)
Ja Rule ("New fucking Yiddy City the sex and violence, where first time offenders get floated to the island" -Die)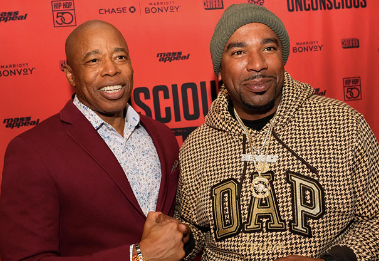 Nore ("Always hated the cops" -N.O.R.E.)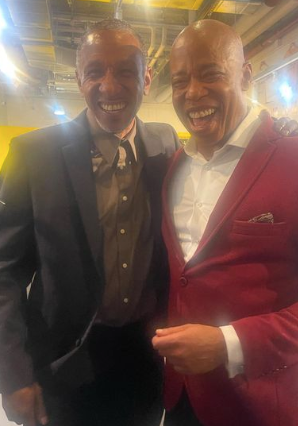 Dres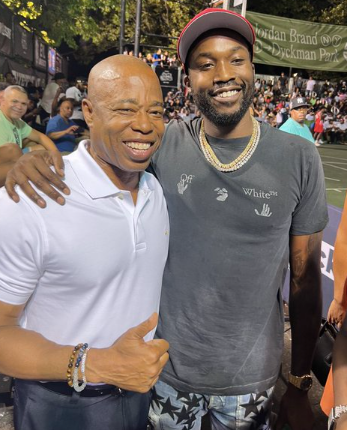 Meek Mill ("I grew up in America in a ruthless neighborhood where we were not protected by police" -Otherside of America")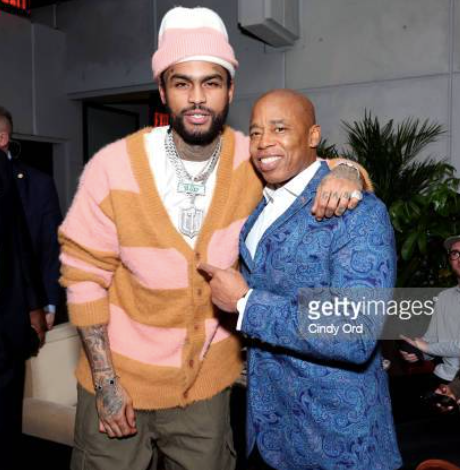 Dave East ("I seen a cop talk crazy to my mother, My father familiar, he told me all about 'em, Told me never go around and avoid 'em, that's if you can, Black intelligent man they worst nightmare, They'd rather have you in prison forever, they don't fight fair" -Don't Shoot)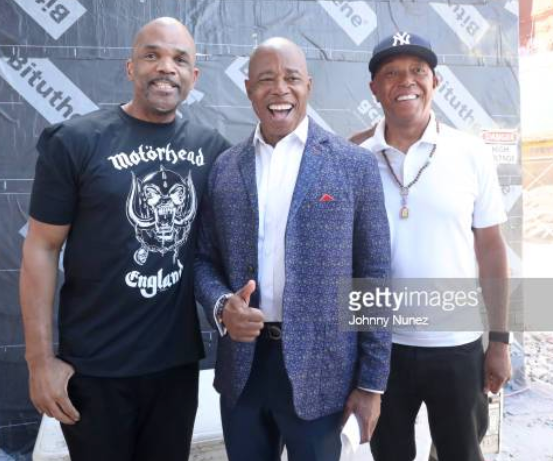 DMC & Russell Simmons ("Yo we homeless, the homeless need to eat" -What's It All About?)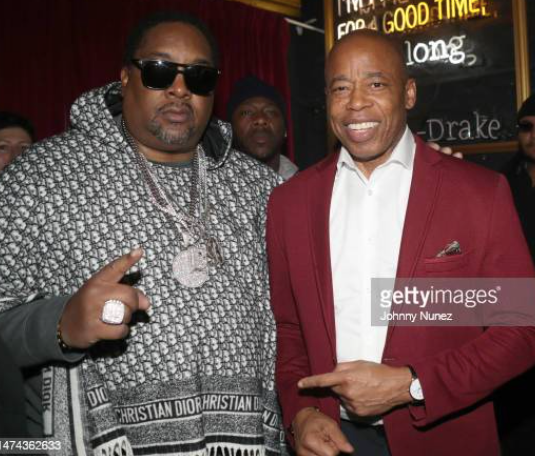 Eric B.