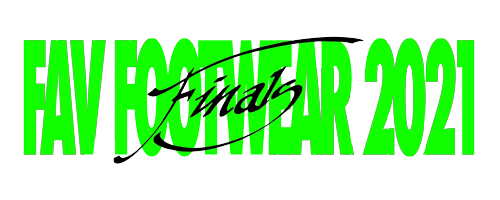 These are the top 10 shoes of the year! In no specific order, except my number one, which is last. My personal picks anyway. And yeah, the year isn't over, but it's far enough along that some amount of retrospection feels right. For more backwards-looking content, see DLo's Top Five Favorite Films of 2021 (So Far).
Stay tuned for more shoe lists from Finals teammates Miles Bell and Spencer Manio.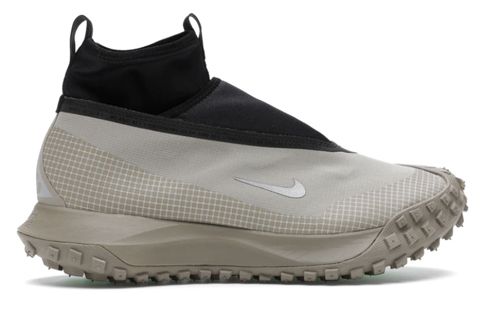 Nike ACG Mountain Fly - Such a fresh silhouette. The big GORE-TEX hit on the center zipper (not pictured) is sick too. Regret not buying these.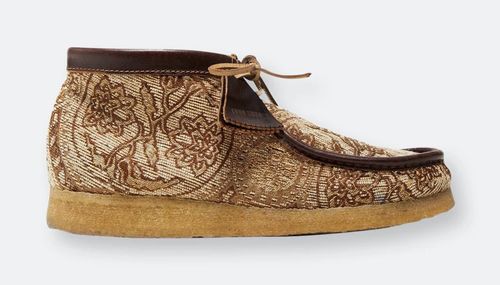 Todd Snyder Wallabee in brown paisley - Todd the god doesn't get a lot of cool points in the hypeworld but do you really want to matter in that world? Read this piece to understand why Snyder matters and use your damn eyeballs to see why these shoes are on my list.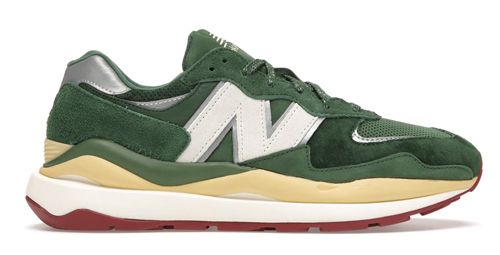 Bricks & Wood New Balance 54/70 - South Central, LA, brand Bricks & Wood dumbed out on this colorway of what I'm pretty sure is a new model for NB. Sometimes a brand freaks an existing shoe's colors and it's a mess (ahem, the Awake/ASICS Kayanos, which look like someone got high and went on NikeID) and other times they make an instant classic. These are classics.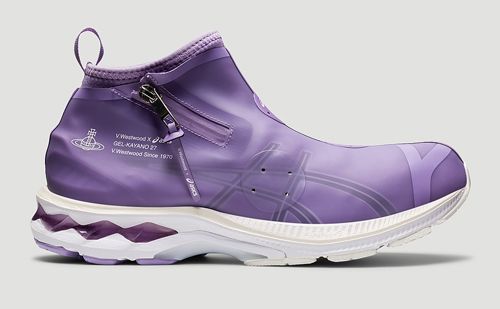 Vivienne Westwood Gel-Kayano 27 Ltx - ASICS was the shoe brand of the year, with the freshest collabs and the most influential designs and colors –– please argue with me about this –– and the only brand on my list twice. BOTH their 2021 Vivienne Westwood collabs were hot, the basket-looking ones and these zip up moon boots. The boots are more my style. They remind me of the Gary Paytons with the sleeve and zipper. As a huge proponent of purple shoes, I endorse the lavender colorway.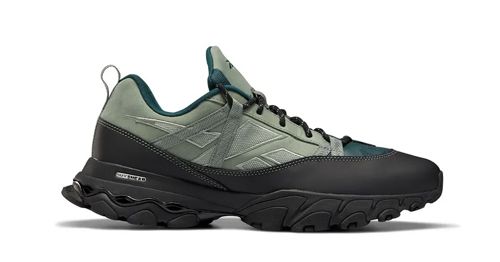 Reebok DMX Trail Shadow Approach - Initially I thought these looked like bites of some prior Kiko Kostadinov x ASICS but eventually I came around to seeing their greatness. Reebok might be second behind ASICS as the sickest footwear brand out right now, with visionary sneakers for Kanghyuk and Pyer Moss, and a mainline collection that includes nostalgia classics and major competition for Nike. These basically are ACGs but better. Although I was bummed to read about their Human Rights Now collection being stolen from an idea 18 East pitched them, I'm still super intrigued by what Reebok is doing in the collab space and in general.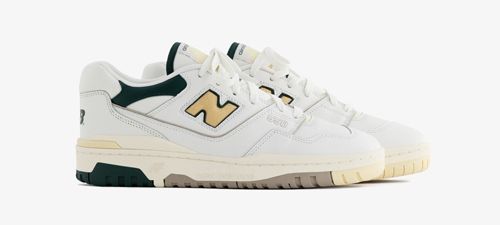 Aimé Leon Dore New Balance 550 - Basically an adidas Forum with great vintage-y colors that make the shoe age well, the ALD NB 550 is hard to argue with. It's just classic and dope. It will probably go down as most sneakerheads' shoe of the year. It seemed like everyone in NYC was wearing them this summer. Sometimes, everybody's right.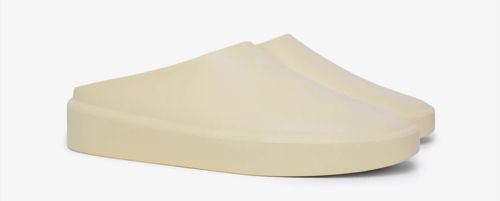 FEAR OF GOD California - If you wanna learn about FOG's footwear program, read this piece I wrote in Esquire. If you wanna talk about the one footwear trend to rule them all in 2021, it was the mule, and this was the freshest one. Increasingly I have less room in my life for the aesthetic that can be termed "clean," but when it's done this well, there's no denying a strong minimalist execution.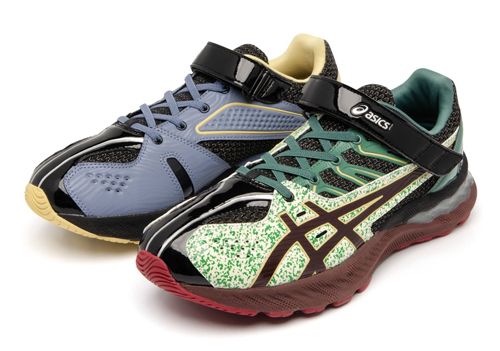 Kiko Kostaindov x Braindead x ASICS Gel-Fratelli 960 - A true Frankenstein's monster of a shoe that, for me, works. From what I understand, Kiko (now a creative director at ASICS) designed one shoe and Kyle Ng designed the other –– see if you can tell who did which –– and they go together because they said so. These make me remember that style is supposed to be fun.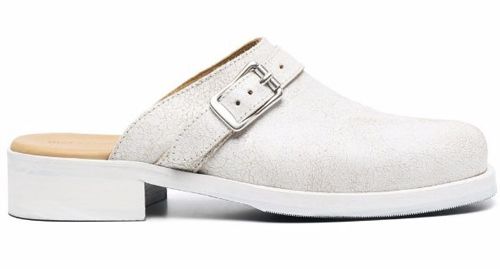 Our Legacy Camion - As stated, the mule was the trendiest silhouette of the year –– at one point this summer I was wearing one of my three pairs of Bostons and ran into three other guys also wearing Bostons ON MY BLOCK –– and this was the second freshest one after the FOG Cali. I really gave these a second look after Josh Peskowitz styled them crazy for some Matches Man sponcon and now I can't stop thinking about them. Great shoes that I would 100% rock with some of my more "adult" and less-sporty fits. I would buy except I have too many mules.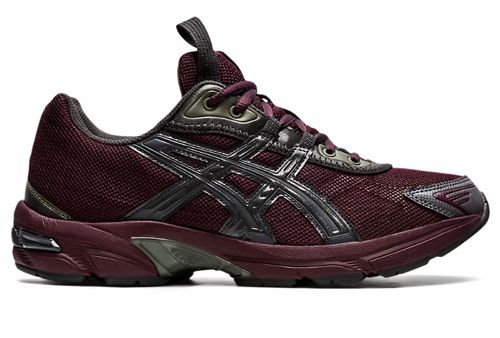 ASICS UB2-S GEL-1130 - Go to asics.com and search "Kiko" and you an see all the shoes that the Kiko Kostadinov design team worked on. Not the official collabs, mind you, but the mainline shoes that the Kiko team is involved with –– mainly as color experts, I assume, though there is also the shared detail of the twisted tongue pull. I bought these shoes based on the outstanding "Deep Mars" color. Basically they are replacements for the official collab Kiko/ASICS Gel Burz-2 terracottas that I bought a few years ago and ran into the ground (and which now go for a rack on Stockx smh). I wanted to keep wearing something earthy on my feet, and not only is this color beautiful but it's simply not something you're going to see anywhere else. Shout out to making general release shoes hype. $100 is what a cool, fairly basic sneaker SHOULD cost (or less imhhhho).